This post may contain affiliate links, which cost you nothing, but help to support this site's maintenance and fees.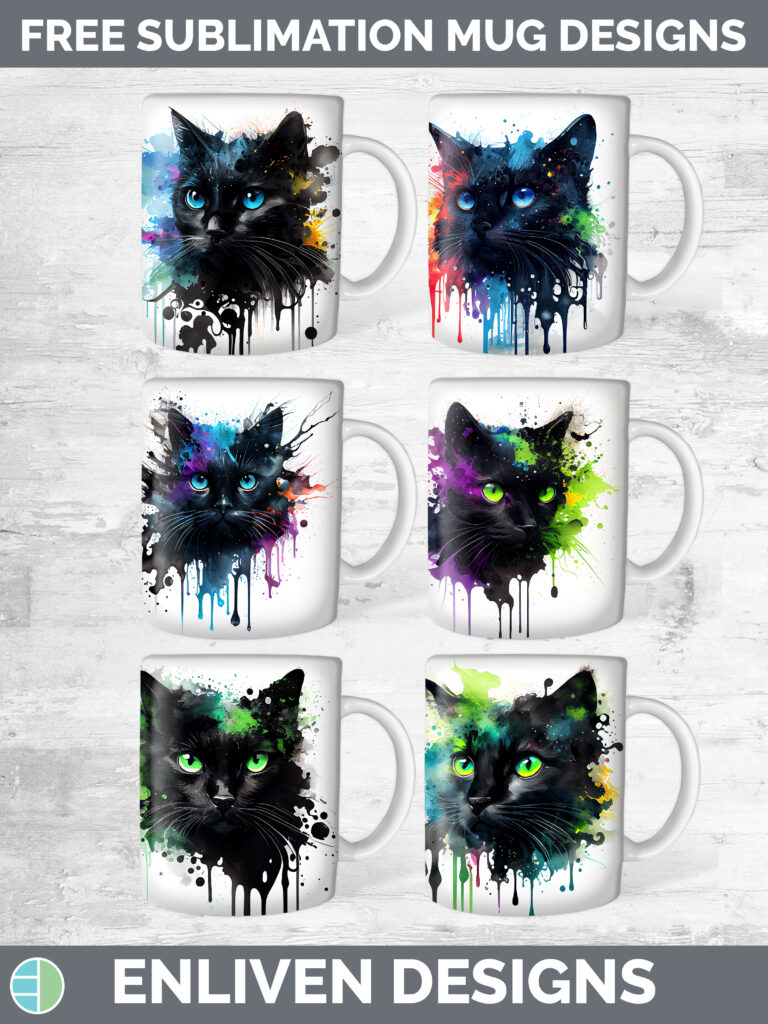 CLICK TO DOWNLOAD: FREE DOWNLOAD – Black Cats – Mug
Grab this free sublimation mug bundle! Don't miss these beautiful, ai generated watercolor black cat illustrations! Designed for sublimation mugs, be sure to measure and adjust to fit your mug.
Pssst! Did you know that I have a facebook page with freebies? It's true!
Visit www.facebook.com/EnlivenDesigns to grab freebies and stay updated on my newest designs! Don't forget to share photos of your creations too!